JESUS CHRÜSLER SUPERCAR: The Swedish Death 'n' Roll Trio returns with "35 Supersonic"!

Two years after their splendid debut "Among The Ruins And Desolate Lands", which was celebrated by the press as much as by the fans, and one year after the limited 7" vinyl EP "Full Blown Hell" was released through their label vönHell Records and distributed by Sound Pollution, the Swedish Death 'n' Rollers JESUS CHRÜSLER SUPERCAR have produced their new album now and immediately signed a deal with the well-known German label Rodeostar (SPV). "35 Supersonic" continues the American road cruiser's journey over the local graveyards, which had already been taken by the three guys from Stockholm with their snotty, aggressive EP last year. Less Death Metal, more rough Rock 'n' Roll. Again, they teamed up with the studio legend Tomas Skogsberg, whose current favorite band is JESUS CHRÜSLER SUPERCAR, in his Sunlight Studios for their new record and produced a sound that resembles "To Ride Shoot Straight And Speak The Truth" by Entombed as well as early mangy The Helicopters or the pinky energy of the Backyard Babies back in their debut times.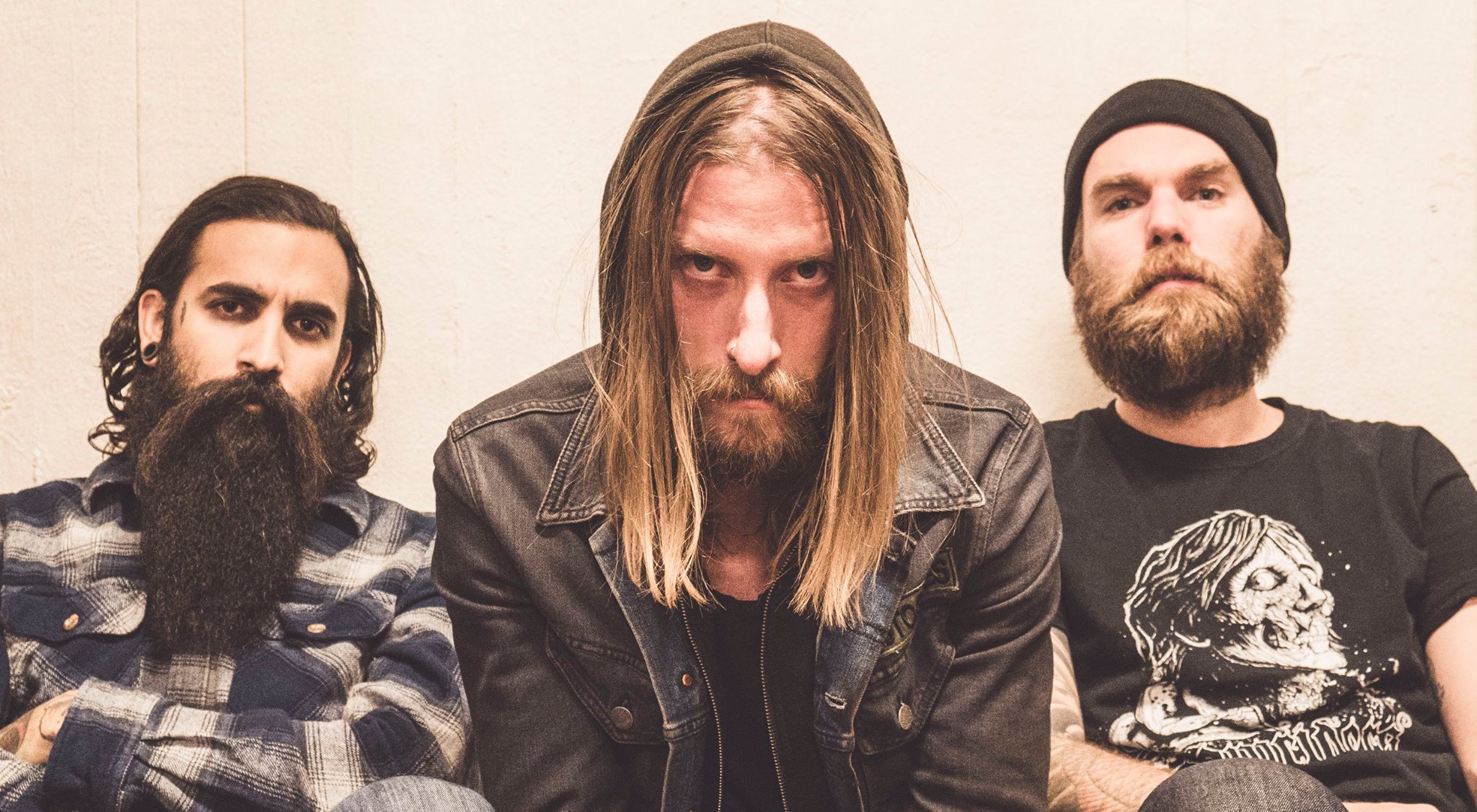 JESUS CHRÜSLER SUPERCAR by drummer Nicke
1. Introduce the band.
Hi! We are the worldwide sensation JESUS CHRÜSLER SUPERCAR. Your brutal, trashy, dirty and in your face kick ass rock trio from Stockholm, Sweden.
2. You define your music as Death'n'Roll - which are your biggest influences and why did you choose this style?
We're JESUS CHRÜSLER SUPERCAR, and we make kick ass rock music, that's all you need to know. We're actually not too concerned with labels. There has always been a need for, especially, music journalists to put labels on bands and music, which is kind of counter intuitive as it takes away from the experience. If you listen to an album with the mind set that 'oh this is labelled as a death metal album but it doesn't sound like Altars of Madness by Morbid Angel' and you're always comparing it to something like that then you're effectively taking away the album's own artistic expression. Music is art and you shouldn't compare art, it isn't a contest, it's a fucking experience.
The main reason for us calling ourselves death 'n' rollers is 'cause that is where we have our roots. Just because "35 Supersonic" doesn't conform to someones view of what death 'n' roll should be doesn't mean that is isn't death 'n' roll to us. Call it death 'n' roll version 2016, we don't care. It's more of a mentality anyways. It's about what you want to do with your music. In which way you want to fuck shit up.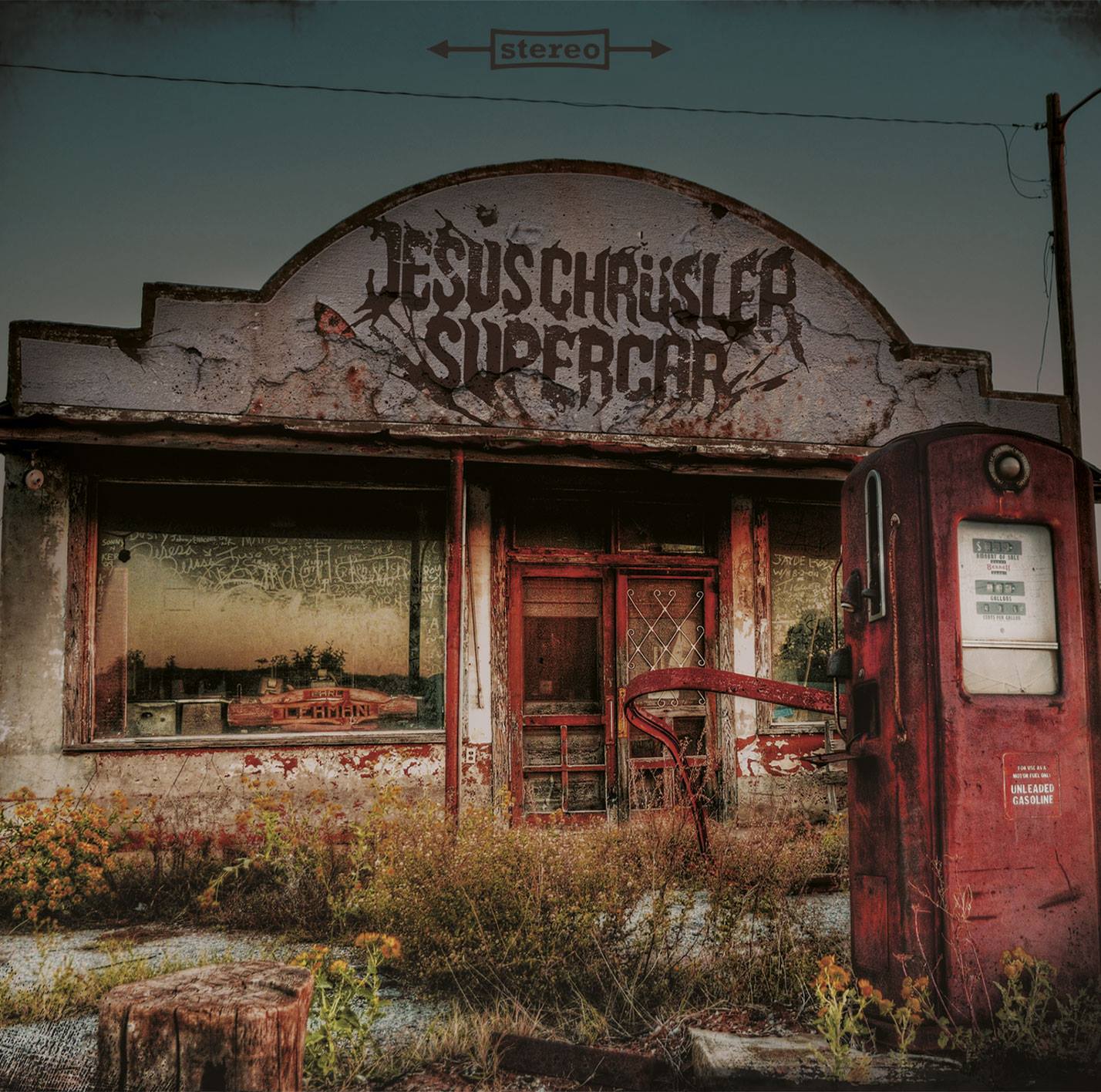 3. The band was formed in 2011, and in less than 5 years you've come so far. Two Full Albums and now you confirmed a tour with Clutch! What is the next step? Do you think there will be more dates for this tour?
At this time we don't know if there will be more gigs on the Clutch tour, but as they say, never say never. We and Rodeostar are working whole the time for more gigs and tours, but unfortunately we cannot go out with something new right now. We also have plans for new recordings but we haven't planned the dates. Right now we have our focus at the festivals and Clutch tour.
4. Let's talk about your last album; tell us about the songwriting, composition, and if your expectations were satisfied.
The "35 Supersonic" album is what we called a 'under pressure' album. We are very proud and satisfied with this album. So we are fucking happy about it! Even this album Tomas 'The Godfather' Skogsberg produced. Besides that Tomas is a good friend of ours, there is no one who understands our style better than him, so the choice was easy. After our debut album, we talked about the next album and tried to write new songs over a long period of time without stress and take more time to rehearse songs before recording. But it NEVER happened. So hopefully it affected us in a good way. Maybe we will try to take more time for the third album. I think we need kind of songwriting pressure to get this kind of work done. I mean, if you give a bunch of lazy rock fuckers a lot of time to do something, we, I mean 'they', will just eat junk food and party until the last minute and then in a fit of panic write 35 minutes of music in 16 minutes. But maybe that's how rock 'n' roll is done though?
5. And how are the reviews so far about "35 Supersonic"?
The reviews of  the album so far has been overwhelmed on tour and all the quotes and reviews from magazines too. Both in Europe and Scandinavia. We were releasing the album in the US on April 29. So hope the Yankees are like it too.
6. Your label Rodeostar Records is part of SPV. Tell us about signing with them.
To signing with Rodeostar means a lot. Before this contract we used to do the whole record thing, printing, distribution … We just want to play music, not do the paper stuff. We are very satisfied with Rodeostar. They know what they are doing and they are good at it.
7. Will we meet you at any summer festival this year? Any wishes for playing at any festival next year?
Of cource! Besides the Clutch tour we've got some sweet ass festival gigs booked in Germany. Both Dong Open Air and Wacken Open Air are booked and those festivals are gonna be a blast! We're working on getting more festival gigs also, in other parts of Europe, but again, we can't really say anything until they're booked. On another note, the recent line up change within the band has sparked a new creative period, so between rehearsals for the upcoming tour we're actually writing some new material.
8. If you could choose any band to tour with, which one would it be?
It's a hard question. There are many bands we would like to tour with, Clutch is one of them. Of course it would be nice to go on a tour with big bands like Slayer etc. but we also like the small club gigs. The most important thing is not just how big the other bands are. It's how they are socially. You can not go on a tour with a bunch of douchebags.
9. How is the metal scene in Sweden?
The metal scene in Sweden could have been good, we have many good bands who wants to play. But! unfortunately, the Swedish venues and clubs are to few.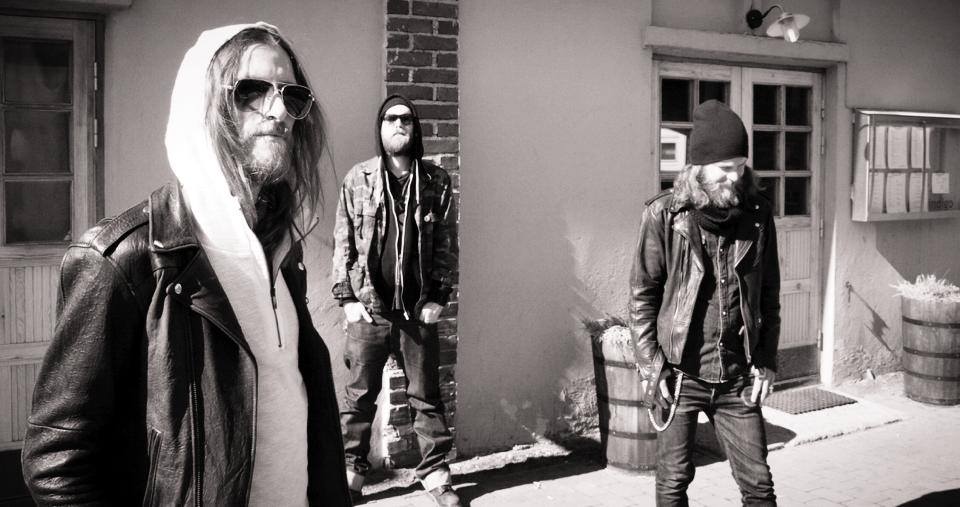 10. Any interesting story to tell to your followers?
Here 's the real story about meeting our dude and new guitar player Chris. The first time we met was at a huge hamburger restaurant in Stockholm called McDonalds :). Nicke and Robert saw a crazy dude stealing a glass display case with five donuts inside it. We knew then and there that that was our guy.
11. Anything to add?
2016 is the year you'll see a lot of us. We've got big plans and bigger ambitions, so when you hear the heavens howling, the thunder rolling and feel the earth shaking you better run for cover, 'cause there's a Spitfire plane with our logo on it coming to hunt you down!
THANKS!!!!

www.jesuschruslersupercar.com | www.facebook.com/jesuschruslersupercar | www.instagram.com/jesuschruslersupercar | www.youtube.com/jcscmusic | www.twitter.com/jcscmusic
FANI NADKI