We talked to ROOZ: French Hard Rock/ Heavy metal since 1984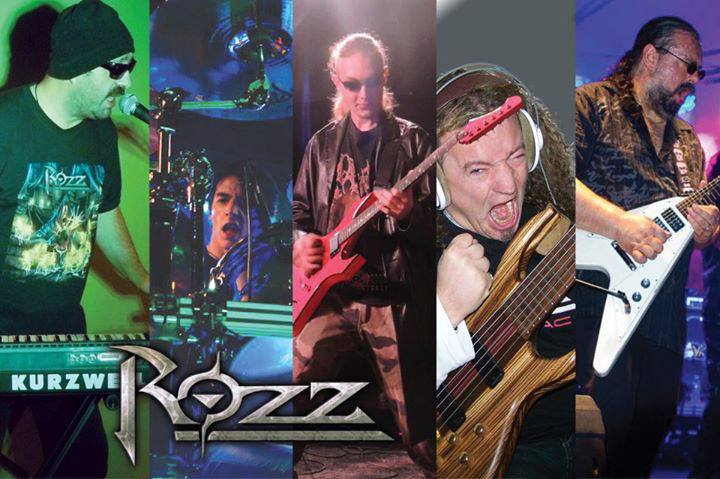 1. First of all introduce the band.
Well, Rozz is a hard rock band from northern France, created in 1984 and released his first album with the label Devils records like Vulcain for example.
2 active periods for the band from 1984 to 1988 and then from 2007 to now.
We sing in French and played with bands such as Blue Oyster Cult, Pretty Maids, Girlschool, M Schenker group, Praying Mantis, Tokyo Blade, Drakkar and dozens of other known bands in many countries...
2. You started in 1984 but only being active for 3 years. And then you return in 2007, tell us more about that interruption.
Life is hard and big family problems forced Marcel to leave ROZZ and go away from the north of France. the band stopped its activity because he was the composer of all the music and wrote some of our lyrics.
the different band members have worked as professional musicians in recording studios or on stage with pop singers to be able to make a living.
but we always thought to ROZZ and we met by chance through internet. immediately, we regrouped in northern France and took over concerts and recordings with the old songs and new that we have written.
3. Hard Rock/Heavy Metal is your style. This makes most Metalheads remember the 80´s.
How is the scene nowadays for you.
yes. we play hard rock and heavy metal with a great importance for the melodies. we incorporated keyboards in the band to expand our range of sounds and enrich our arrangements.
today there are many styles of metal compared to what we experienced in the 80s, but we often play at festivals with different types of metal and the public seems to always have a good time with Rozz and ... we are always happy to play on stage.
4. You will play in Euskal Metal Fest next April 22nd, with Bonfire celebrating their 30th anniversary. Are you excited?
Of course we are! it is always a pleasure to play with such groups, especially for a really special tour for them.
it is also a special occasion for us because we do not play often in Spain!
5. Your last Full-Length has been released in 2013. Are you working on new material?
we changed line up and decided to play with keyboards, even on stage. We played a lot, including in China and it took some time.
a new album will be released at the end of September. the songs are ready and just have to be recorded.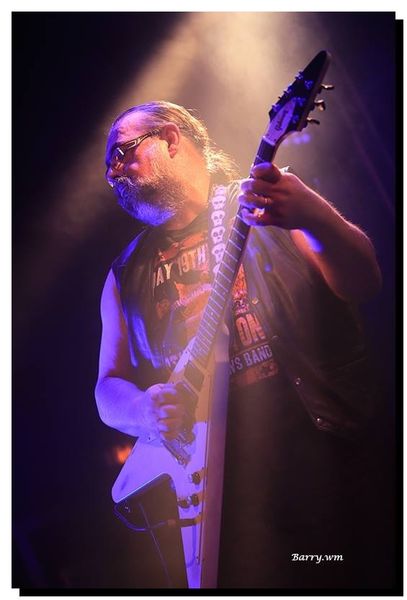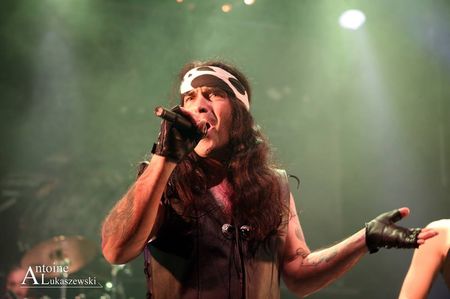 6. What are your plans for the future? About touring, summer festivals and more?
after our concerts in Spain, we will spend the month of May in the studio recording the new album. Then we'll play a couple of times in France and Belgium, particularly in June with the Spanish band Phenix Rising.
Then we will go back for China for our second tour there, then as much gigs as possible in France and Belgium to promote our new album. A tour in Greece is planned in early 2017.
7. How is the metal scene in France?
not easy for hard rock / heavy metal and melodic metal in general. kinds of metal more "brutal" have a little more audience but only the well-known international bands fill the very large venues, as in many countries.
8. What would be your favourite place to play?
Outdoor festivals in which we have the chance to play with bands which attract many people give us amazing emotions. It also allows us to see that our music and shows also work with large audiences ... but fortunately we spend great times even with a small audience ! it's just a shame that too many people come to concerts to see and hear something they already know.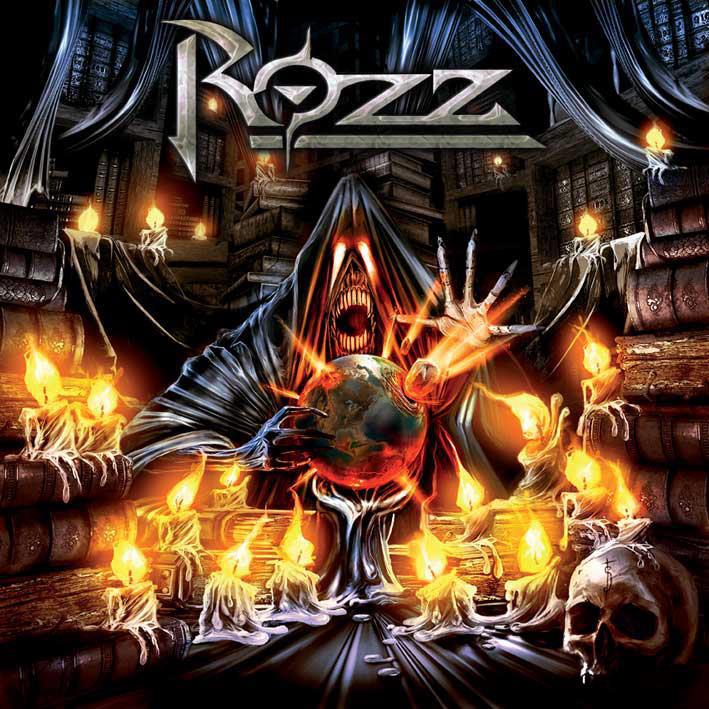 9. Any interesting story to tell to your followers? Any funny story you want to share?
something interesting about ROZZ? no, I do not see anything, no ... (laughs)
may be the fact that nothing stops us to play on stage : at a festival near Marseille, in southern France, where it was very hot, Marcel caught a violent sunstroke with a high fever. we made him play with a cap full of ice: his head was smoked and the audience thought it was a desired effect ...
10. Something else to add?
Friday 22, come early in the Euskal Metal Festival, bands that start a festival also deserve a large audience.
ROZZ is looking forward to playing for you and to meet you after each of his concerts in Spain next week.
see you soon and thank you to Static Age Mag and you !

Thanks a lot & Cheers!

Pierre Burette : Bass
Jeremy Jacquart : Drums
Marcel Ximenes : Guitar
Olivier Bourgois : Voice
Lucas Sohier : Guitar, keyboard
Axel Dordain : Guitar
Valenciennes (Nord - France)